Pokémon Academy Character creation:
Name: Ashley Rio
Job: Trainer and Coordinator
Age: 16
Bio:
Ashley Grew up in Pallet town and travelled a bit before stumbling upon the academy he arrived with only one Pokémon, one dream, one goal to become a master trainer and co-ordinator. Ashley's Pokémon is Espeon he was given it by his mother at the age of thirteen as an eevee which had hatched from an egg she had and one day he was enjoying the day playing with eevee when suddenly eevee started to shine. Ashley stopped his eyes widened and a smile beamed across his face as it turned out eevee was at maximum happiness and when the light faded it revealed Espeon standing there smiling and Espeon ran over to Ashley and they both continued on when 5 days later they came across the academy and went in to enrol into it and has been in the school since he was 15 years old.
Personality:
A super cool laid-back kid who always looks on the bright side of life. He is an artsy guy aswell who enjoys sketching the scene to catalogue what happens on his journey he then sends them back to his parents who in turn put them on the walls at the house or sell them on to fund things like their shop. He enjoys climbing trees and chilling out in the shade. He has a younger brother called Dante who is 5 and another brother called Riley who is 10 and is over protective of them both.
First Pokémon: Espeon
Appearance: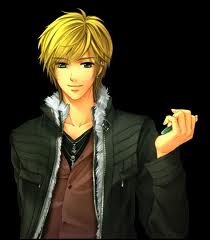 Pokémon:
Espeon
lvl 30
Female
Moves include:
Tail whip - start
Tackle - start
Helping hand - start
Sand attack - lvl 8
Confusion - lvl 15
Quick attack - lvl 22
Swift - lvl 29
Ability: Synchronize
Personality: Kind and caring always looking out for Ashley and other pokemon/people in trouble.
Haxorus
lvl 55
Male
Moves include:
Scratch - Start
Leer - Start
Assurance - Start
Dragon Rage - Start
Dual Chop - lvl 13
Scary Face - lvl 16
Slash - lvl 20
False Swipe - lvl 24
Dragon Claw - lvl 28
Dragon Dance - lvl 32
Taunt - lvl 36
Dragon Pulse - lvl 42
Swords Dance - lvl 50
Ability: Mold Breaker
Personality: Protective of the innocent with a strong sense of Justice.
Garchomp
lvl 55
Male
Moves include:
Fire Fang - Start
Tackle - Start
Sand Attack - Start
Dragon Rage - Start
Sandstorm - Start
Take Down - lvl 15
Sand Tomb - lvl 19
Dual Chop - lvl 24
Slash - lvl 28
Dragon Claw - lvl 33
Dig - lvl 40
Crunch - lvl 48
Dragon Rush - lvl 55
Ability: Sand Veil
Personality: Can be annoyed easily but willing to learn how to be a better pokemon with help of Haxorus a new friend.
Azurill
lvl 2
Male
Moves include:
Splash - Start
Charm - lvl 2
Fake Tears - Egg Move
Ability: Thick Fat
Personality: small and cute who doesn't like fighting but enjoys Ashley's company seeing Ashley as a Father figure.